Pann: Behind story of Jessica and Tyler Kwon (daebak)
Gillian Chung, who was a top star in Hong Kong, lost her reputation after her scandal with Edison Chen in 2006.
Tyler Kwon approached and comforted her and they revealed their relationship.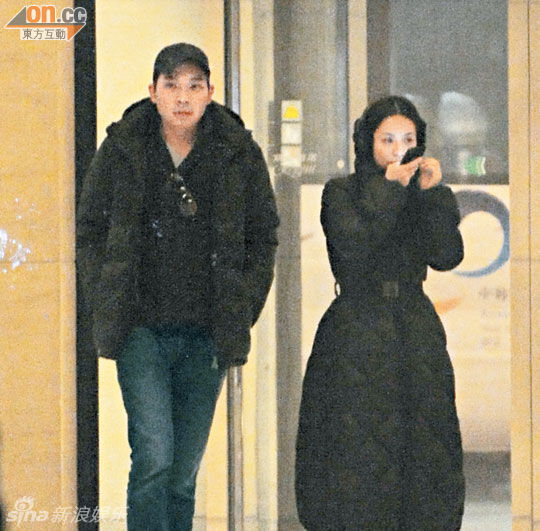 They openly lived together in Hong Kong. Even though her reputation was lost, Tyler Kwon was issued and that's when he got known to the media.
Tyler Kwon attended her company's official events and expanded his connections.
Tyler Kwon knew Hyoyeon's ex-boyfriend Kim Joon Hyung. When Kim Joon Hyung got a vacation, he flew to Hong Kong to hang out with Tyler Kwon.
Tyler Kwon hung out with Hyoyeon couple and befriended with Hyoyeon.
Tyler Kwon attended events with his official girlfriend Gillian Chung and Hyoyeon couple
At the event, Gillian had an interview and said she was planning on marrying Tyler Kwon and that she was learning Korean for him.
Through Kim Joon Hyung, Tyler was introduced to Jessica.
Tyler Kwon broke up with Gillian Chung and Jessica became his girlfriend.
Hong Kong's paparazzi caught them dating at a club.
Jessica spotted the journalist and left the club immediately.
Hong Kong magazine revealed that Yoona and Taeyeon were drunk and struggling on a street.
But Yoona and Taeyeon weren't the ones. At the club, there were Tyler Kwon, Jessica, and Tyler's cousin. The magazine mistook Jessica and Tyler's cousin as Taeyeon and Yoona.
Jessica did more individual promotions in China and started a Chinese SNS, Weibo.
He started attending SNSD's official events and was caught by paparazzi many times.
He's said to be a CEO and yet Tyler Kwon followed Jessica to most SNSD's schedule
Their marriage rumors had to be surfaced and a lot of investors believed Tyler Kwon's stories.
Scale of Tyler Kwon and Jessica's business:
One of Jessica's businesses is a famous editor shop called "Lane Crawford".
It's said to be the most popular editor shop in Hong Kong, even bigger than Corso Como and Boon The Shop combined.
The main branch earned tons and it's almost settled. The other branches are almost done.
On international fashion blogs, the shop sometimes shows up as a hot place.
The branches will also be in the big markets in Hong Kong, Singapore's Marina Bay Sands, Thailand, and Shanghai.
Popular fashion blogs also stated that they've never seen an idol whose business was as big as this. They're very surprised. Also, the business is expanding very fast. It's getting a lot of anticipations
Hong Kong IFC mall
Hong Kong Harbour City
Hong Kong Central
Hong Kong Canton Road
Time Square
Shanghai
Qing Dao
Thailand Siam Paragon
Hong Kong- 10 branches
Macao - 2 branches
China - 2 branches
Thailand - 3 branches
Singapore - 1 branch
Planned to sell sunglasses, perfume, and accessories for the launching event.
It's planned to expand throughout the entire Asia.
Tyler Kwon, who is a CEO of Coridel Capital Partners Entertainment Business, invested a big amount to her business.
If her business fails, then Tyler might run off and Jessica has to pay for the losses.
=====
1. [+220, -33] This is daebak. Tyler Kwon... ugh. What's Jessica aiming for? Money? Business? Honestly, after reading this post, it seems like it's Jessica's fault. She's the one who broke the 8-year friendship, tsk tsk. I pity her. What if her business fails?
2. [+219, -44] Honestly, Jessica is at fault. I was wondering why she was using a Chinese SNS and now I know it's for her business. Ugh I feel really bad for the other members
3. [+198, -46] Daebak. I wish this post would get known more. Most people are blaming the 8 members... Imagine how frustrated the members are
4. [+97, -4] Well it's probably true that Tyler Kwon barely paid his personal money and used other investors' money and Jessica poured in her own money... It would be no problem if her business succeeds but if it fails, then all Tyler has to do is to dip out his feet and Jessica will be the one who's at loss. Reminds me of a drama where a typical citizen guy dated a chaebol girl, she abandoned her family to go for him, and he dumped her. He used Gillian to expand his connections and Jessica to earn money. He'll leave her if the soshi power falls
5. [+76, -3] Tyler Kwon is very ambitious but it's hard for him to expand by himself. His first bait was the Chinese woman. It's said that she was only used for his connections ㅋㅋ They lived together and even said they'll get married but they broke up and he's dating Jessica ㅋㅋㅋ Just like her, Jessica will be his second victim. The Chinese woman and Jessica are not the same but they're on a similar route
6. [+71, -3] Maybe Tyler Kwon is not a boyfriend but a business partner?
7. [+70, -4] Yuri met up with Ok Joo Hyun on August and Ok Joo Hyun posted this on her Instagram. Doesn't this sound suspicious? I don't think the eight members deserve all the criticisms
"I was like that, too.... It's obviously going to be like that... It's okay. Let's love how it is!" #Soshi jjang #Fin K.L jjang
8. [+67, -5] Taeyeon and Yoona must've had a hard time with the rumor. If they clarify the rumor, then Jessica will be in trouble and if they don't clarify, then people would call them out... So they ended up not clarifying ㅋㅋ
9. [+64, -0] Hyoyeon and Jessica had a lot of pictures with their boyfriends and yet their scandals recently broke out? Interesting
10. [+62, -3] Jessica is at fault but Tyler Kwon is just no...