The trailer of 'Seondal: The Man Who Sells the River' broke 2M views
-
Pann: The trailer of Yoo Seung Ho and Xiumin's movie breaks 2M views
1. [+53, -3] I watched the trailer and it looked like a comic sageuk. Yoo Seung Ho also cross-dresses in it. It looked fun ㅋㅋ Yoo Seung Ho and Xiumin are likeable, I'll watch it when it's out.
2. [+47, -2] It's not even a real trailer, it's a teaser trailer but it broke 2M views.
3. [+42, -4] Yoo Seung Ho and Xiumin filmed a movie together? Daebak
4. [+27, -0] Nation's likeable casting
5. [+24, -0] Both are my favorite celebrities ㅋㅋ
6. [+18, -1] Hul daebak, Xiumin and Yoo Seung Ho ㅠㅠ
7. [+16, -2] Xiumin filmed a movie, I'm looking forward to it
8. [+9, -0] I'm really excited to see Xiumin and Yoo Seung Ho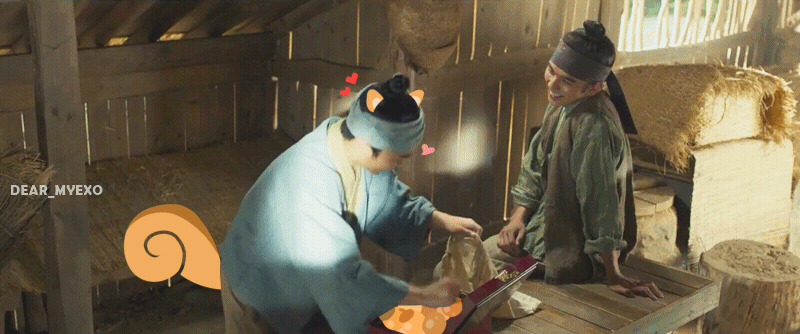 9. [+8, -0] Why does Xiumin look like a squirrel ㅋㅋㅋㅋ So cute
10. [+7, -0] Yoo Seung Ho is an actor who's liked by the public but he doesn't appear on variety shows because he's in his own company and he believes that an actor should focus on movies and dramas. Besides, I don't think his personality would fit on variety shows, he looks strict.