Pann: Suho's hairstyle is too calm ㅋㅋㅋ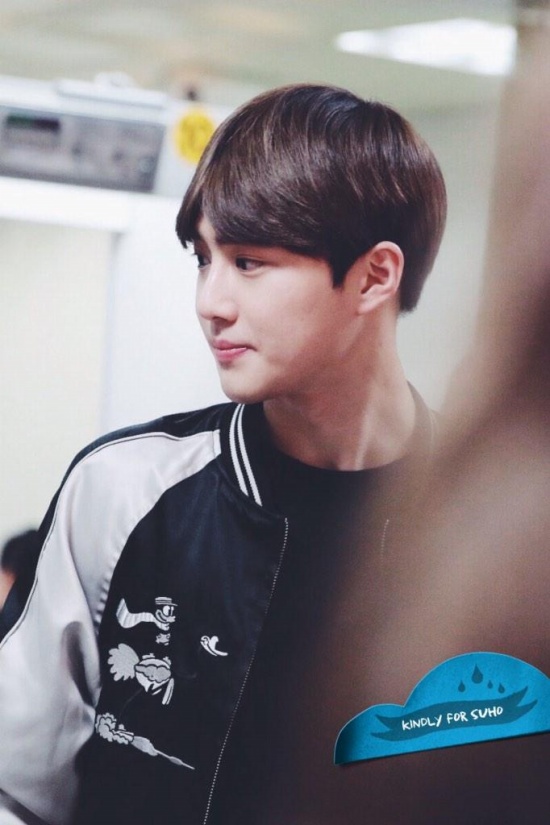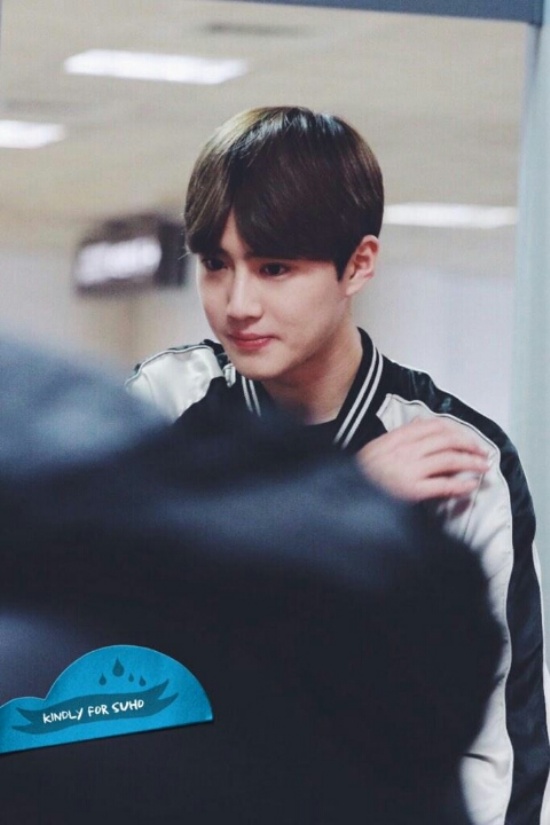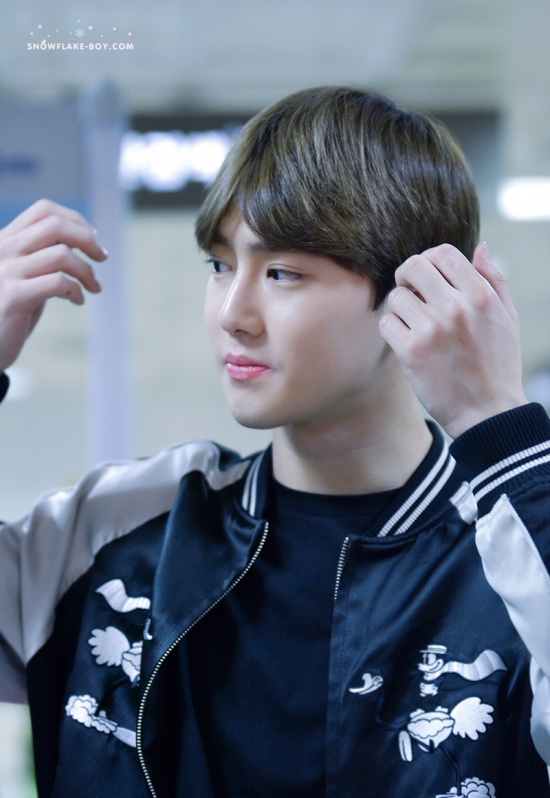 =====
1. [+86, -6] Joonmyun wore the hat on Inkigayo. When they were mourning Shin Hae Chul sunbae-nim, he took off the hat and placed his right hand on the top, which is a good manner... I realized that his family must've taught him well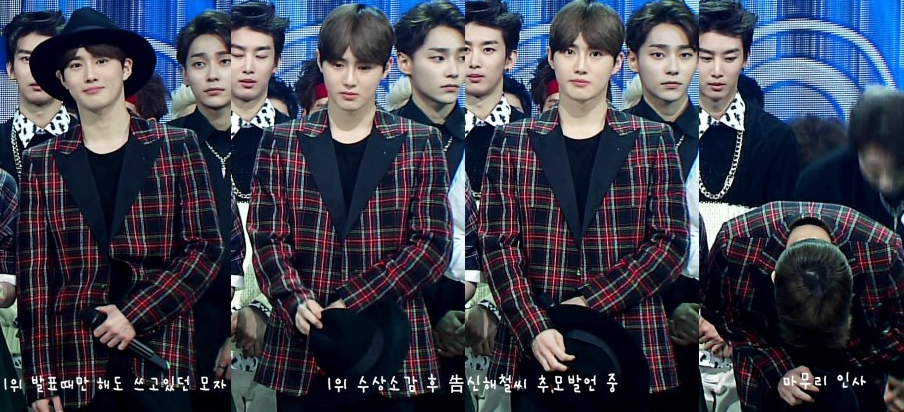 2. [+54, -2] Suho who protects his members without a struggle, I love you!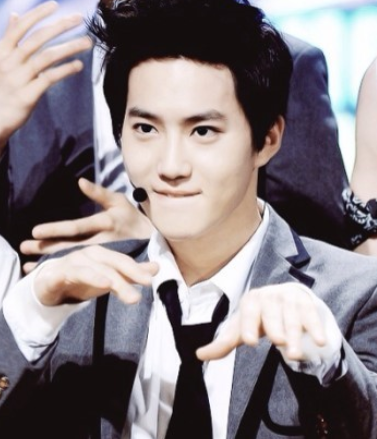 3. [+41, -0] He's cool~
4. [+26, -0] Our leader~
5. [+23, -0] The fact that he doesn't realize his cuteness is cute!
6. [+15, -0] Suho is a legendary mannered-dol ㅋㅋㅋ It's good if an idol posts on their SNS because it's influential. But unless it's really how he is, it's extremely hard to act that way. Is it because his family is an education family? He's very well-mannered comparing to his age of 25
7. [+13, -0] Hul, this kid is handsome. He's EXO?
8. [+12, -0] Our Joonmyunnie is on the main Pann ㅠㅠㅠ I love you lots, Myun ㅠㅠ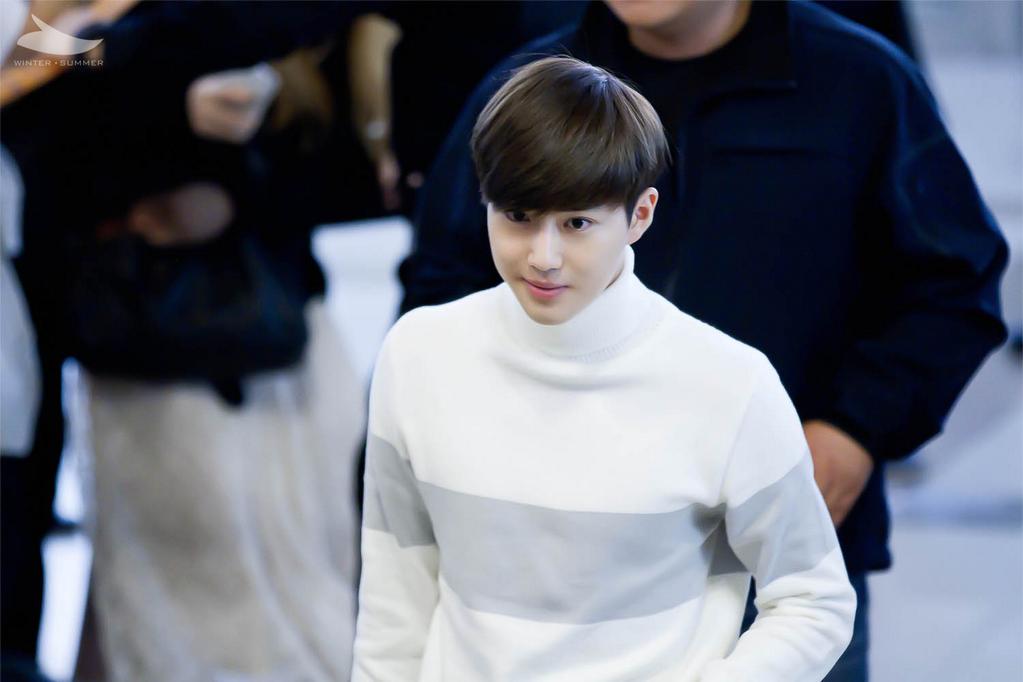 9. [+11, -0] I don't like EXO but his personalities are well-mannered
10. [+11, -0] So handsome. Go ahead and rob my bank account